5 weeks ago, I opened my new store, Trufflepig.
There are 41 designs in the store so far. All of them have cats! I have plans to add other animals but I enjoy drawing cats.
You are probably curious how much the store has earned so far. In total, I earned $52 🙂
My best-selling design is SAY NO TO ACTIVITY.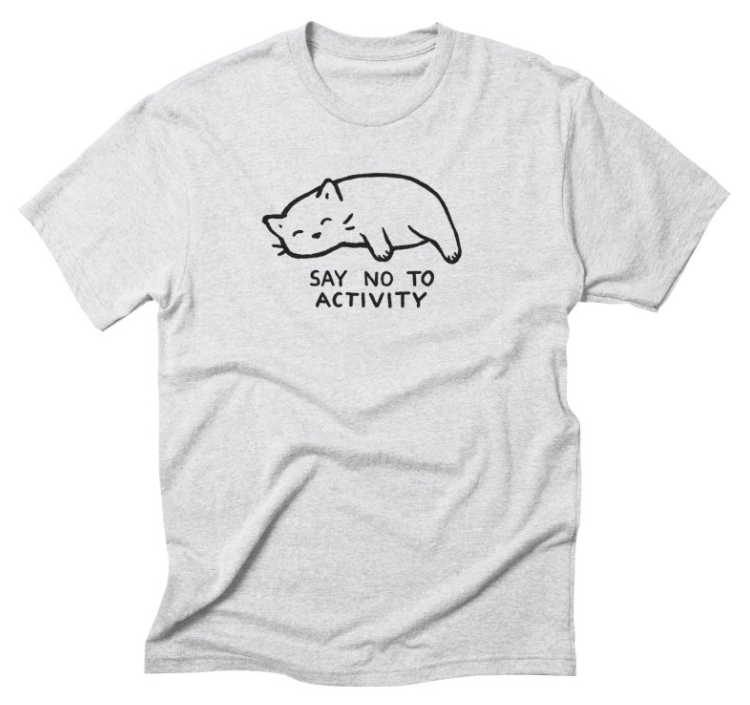 My plan for the next few weeks is to make a lot more designs. I want to have at least 100 designs in my store.