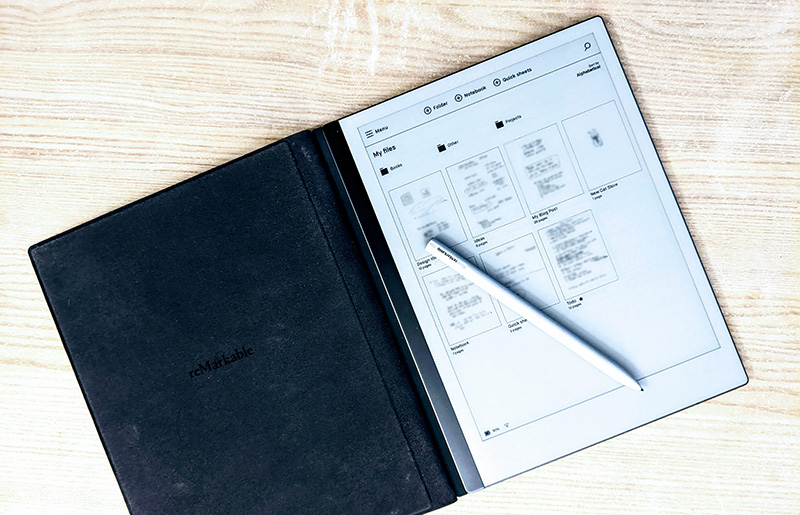 I bought a reMarkable 2 tablet in January 2021, and I've been using it every day since then. It's one of the most useful devices I own. I use it more than I use my phone. It's always next to me when I work, and I often take it with me wherever I go. But no device is perfect. Here are my notes after 4 months of using reMarkable 2.
What exactly did I buy?
I bought:
reMarkable 2 tablet – $399
Grey marker – $49
Folio – Polymer weave – $99
The pen is not included with the tablet by default. When you are buying a tablet, you should select a marker too, unless you plan to use the tablet for reading only. There are two marker options: gray, and black. The main difference between the two is that the black one has a built-in eraser.
Optionally, you can buy a folio.
reMarkable 2 – Good
Great for jotting down notes and random thoughts during the day. I used to have hundreds of paper notes on my desk, and it was a mess. Now I only have my reMarkable.
Good for sketching. It's easy to export a page to a PNG file, so I can quickly turn my drawings into designs and submit them to online stores.
I am more productive! Having my to-do list on my computer is not ideal — I use both my screens for work, and so I need to switch apps to see my to-do list. Now that I keep my to-do list on my reMarkable 2 tablet I can have it always open and on hand. Whenever I start to procrastinate, it's enough to just look at my reMarkable — showing my next task — to get back to work.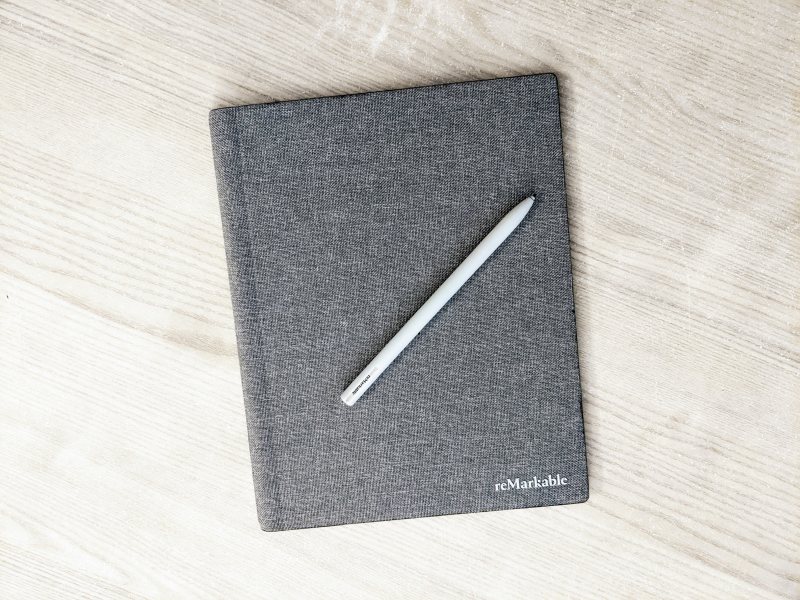 reMarkable 2 – Bad
By default, each page has one layer. You can add more layers if you want. For example, you can have one layer with the initial sketch, and then another layer where you add notes. That's all good. However, a page with more than one layer is very slow. You might not notice it when you just draw or write. But when you try to erase something on a page that has more layers, you need to wait a few seconds. That's inconvenient. A few times, I thought my reMarkable froze. At this point, a document with two layers is unusable, and so I only ever use one layer.
The marker gets dirty easily and is very difficult to clean up. So difficult that despite trying various methods, I didn't manage to clean it. I ended up having to scratch off the marker's coating with sandpaper. You could maybe avoid this problem if you bought the black marker instead of the gray one.
No backlight. You can't use it when it's dark unless you have an additional light source.
It's fast enough for writing and sketching on a page, but switching between pages in a notebook takes a moment.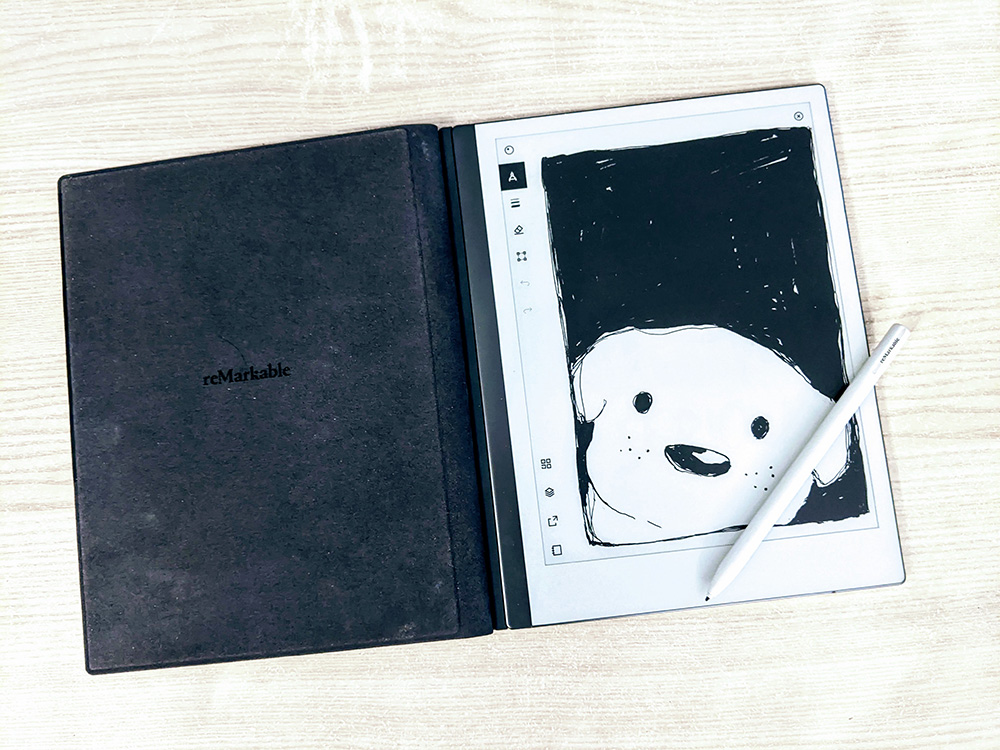 Other notes
It's black and white only. It would be great if there was at least one other color for highlighting and important comments. If there's ever a reMarkable 3 with at least one other color, I will buy it.
On their website, they claim that the reMarkable 2 battery can last up to 2 weeks of moderate use. I use it a lot, and I need to charge it every night.
The marker has a tip that wears down with use. When you buy a marker, you get 10 tips (one in the marker and 9 spare tips). When the tip gets blunt, you need to swap it for a new one. I need to swap tips every 3 or 4 weeks. The good news is that you can buy additional tips on their website, and they cost about $1.5 each.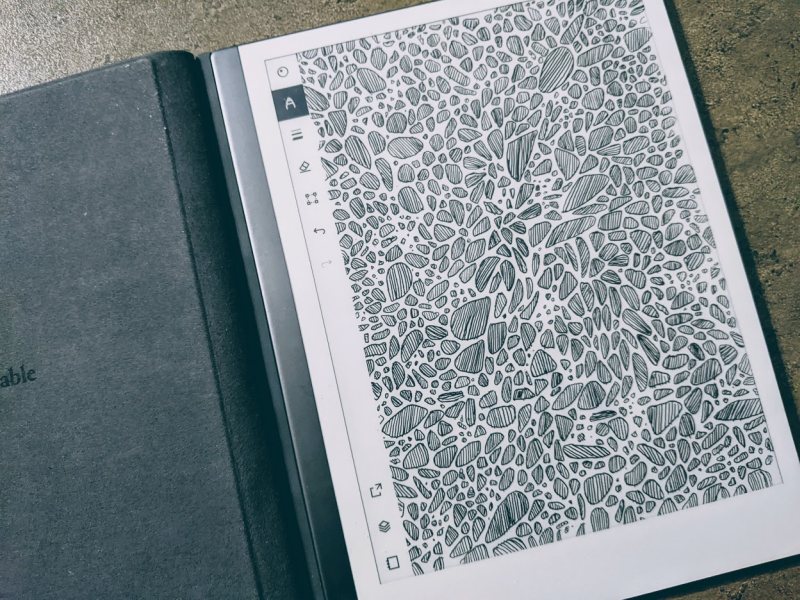 There's a 30-day guarantee — you can buy and test reMarkable 2 for 30 days and if you don't like, return it. But be prepared that you will want to keep it.
You can buy your reMarkable 2 tablet here.