When my "Not Today" design suddenly got so popular, I created more cat designs, like this one here: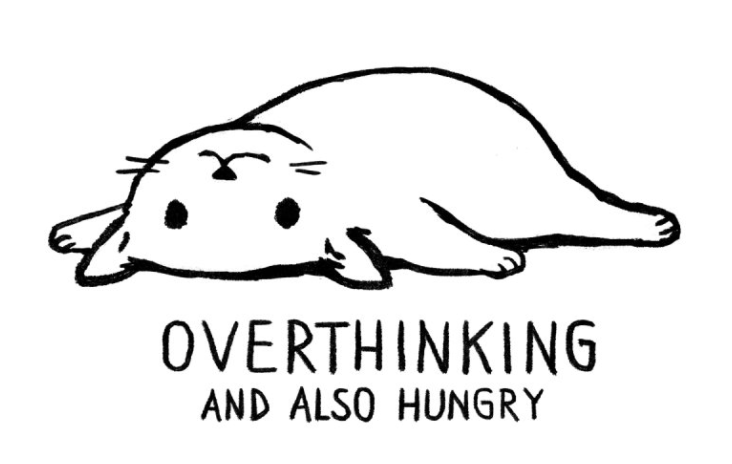 Cat designs are popular because a lot of people love cats. But it's not enough to just draw a cat, you need to add something relatable to a design.
I always try to think of a story for a design. That's why I add texts that reflect feelings that all of us have. I sometimes lie on my bed and don't feel motivated to get up, I overthink stuff I said or stupid things I did. From what I know, a lot of people sometimes feel like that too.
You can never predict what will be popular, but you can sort of see why a design like the one above was so well received. We worry, we overthink, we don't feel like moving at all.
You can get this design on Threadless or Hot Topic.