Recently Threadless added one of my designs to their store. I wrote about that here.
Now, Threadless selected another one of my designs: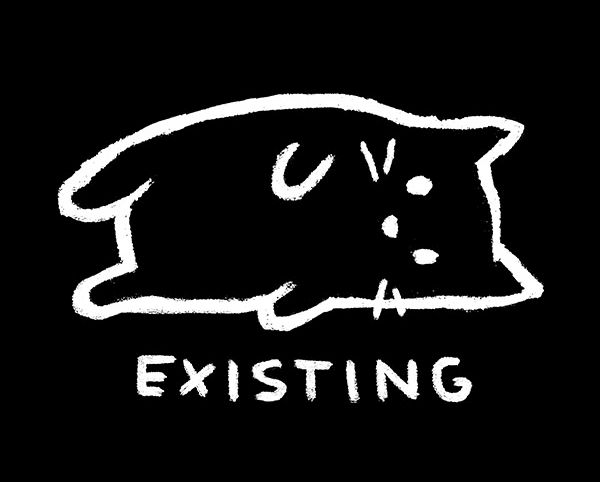 It's a cat that has no motivation to get up. So, it's relatable.
It has already been for sale in my Artist Shop. Threadless adding it to their own store means that more people see the design and more people buy it.
It's good to have as many designs as you can create in your Artist Shop so that Threadless can browse them and select something for their store.
Also, when your design is selected, you usually get a $250 gift code, which is a nice bonus. I keep spending them on hoodies and t-shirts for my friends 🙂
Get "Existing" here.