I never thought I would need a lawyer.
I wrote previously about my most popular design. Unfortunately, a lot of people steal it and sell it in their stores. Reporting all those places where it's for sale takes a lot of time, and it never brings me any compensation.
This time is going to be different.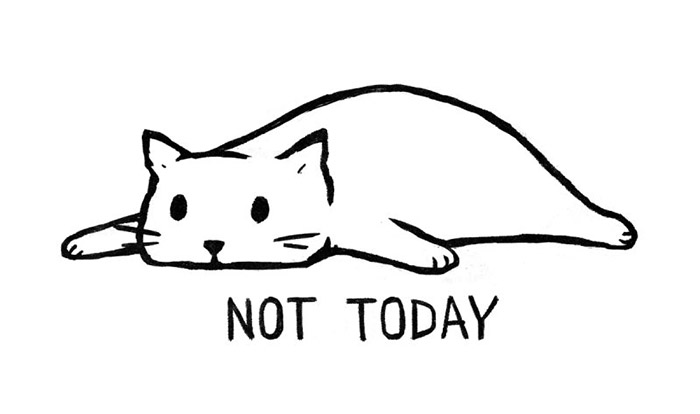 A few weeks ago, I noticed that "Not Today" is, yet again, sold by a lot of sellers. I counted 19 of them! I hired a law firm to represent me. This week all those sellers got requests to remove listings with my design and pay me a small compensation. They have time until December 31st.
In January, we will sue those that will not have complied. I will write more about this as the situation develops. It will be helpful to other artists who want to protect their intellectual property.