3 weeks of nothing – that's the best summary of my blog visitor stats after the first month. Here's the graph provided by WordPress on which my blog runs: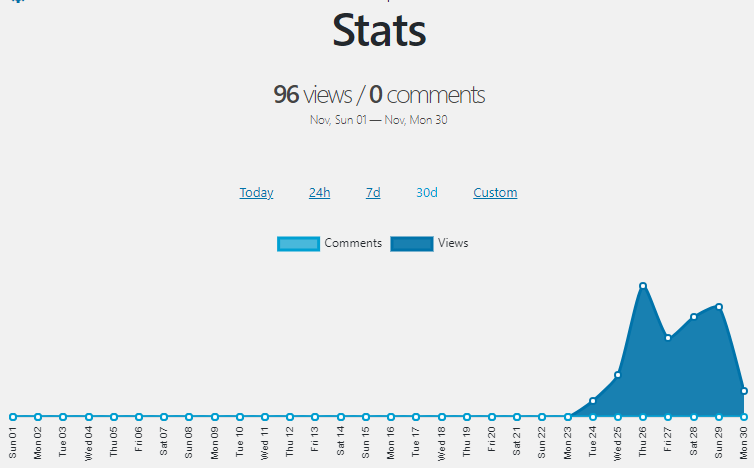 I like it a lot because it means that you simply have to keep doing what you are doing to get results. It's consistent with what I expected when I started this blog and with my experience with other projects like my design stores.
This graph is specific to my blog, but it's the same for a lot of other blogs. In fact, everything you start will get almost no feedback or views from anyone at first. That's why it's so important to not give up in those first few weeks.
There is no shortcut here. If you open a store at Teepublic or Threadless, then your first 30 designs will likely bring next to none traffic to your store. And if you make an Instagram or Twitter account, then no one will see your first few dozens of photos or tweets.
It takes a while but consistency does create results.