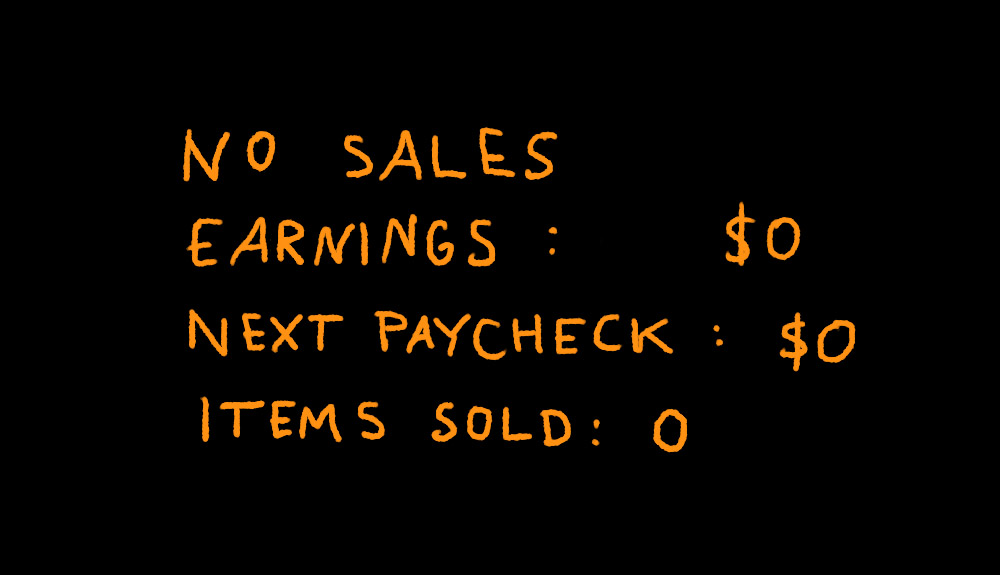 I belong to a few Facebook groups for designers and there's one topic that keeps coming up, though it's usually asked in various ways:
"No one buys my designs. Am I doing something wrong?"
"How to get customers?"
"I uploaded 5 designs already and no sales! Why?"
"Is it even possible to sell anything? Does anyone earn any money?"
I already answered that last question, but now it's time to address the general issue here.
This is how it looks in the beginning: you make a design and publish it, then you make another and publish it too. Then maybe you make a few more. And then you wait for sales. But not only does no one buy anything, no one even sees your designs, they don't show up in search results. You try to promote them, you post on Twitter or Facebook and you get no feedback, no likes.
At that moment we can divide designers into two groups:
Designers who get discouraged and upset and give up.
Designers who keep creating and publishing regardless of how their designs are doing.
There is only one key to success here. Ok, yes, there are a few important things that will impact how successful your store will be and whether you make money: you need to create something people will want to buy, you need to make your designs possible to find, and finally you need to put effort into marketing.
But there's one thing that is more important than all that. Consistency. Yes, consistency is key. If you want to have a successful store on Threadless, Teepublic, or anywhere else, then you have to make a lot of, and I mean A LOT, of designs.
It's not enough to make a few designs and hope someone will buy them. And you definitely should not complain about lack of sales just yet. First make sure that you:
Have at least 30 designs uploaded. Better yet — 50. I have over 130 in my store.
Add new designs consistently. Try to make a new design every few days or, if possible — every day.
Make sure all your designs have tags. I add 10 tags to each.
Only after you fulfill these conditions and there are still no sales you might start to worry and you might be entitled to a little complaining. But it's a very unlikely scenario because consistently creating new designs will result in 2 things:
you will have a lot of designs in your store and a much higher chance that someone will see something they like and buy it,
after making a lot of designs you will improve. This is actually the only way to improve your design skill — make a lot of designs. So even if your designs are quite bad at first and, understandably, no one wants them, then it's even more important for you to make designs. You will be much, much better after another 50 designs.
It's very difficult to do something for a long time and not improve. To be successful, be consistent.