There is one app that I use every day, many times a day — Roam Research. And I can't overstate how vital this tool is for me. Roam is a note-taking tool but on their website, they advertise it as "a tool for thought" and they might be right. It certainly feels that the way I see connections between topics changed since I started using it.
I've tried many other apps for taking notes like Evernote and Notion. I had high hopes at first but inevitably I stopped using them after weeks or even days. A note talking tool must be, first and foremost, easy to use. If there's a barrier to taking a note, let's say if you have to open the right directory and find the correct file, open it, and then add your new note — then it's unlikely you will take as many notes as you could.
And if we don't take notes, we forget.
To take a note you open Roam and you already have an empty page with today's date and you start writing — that simple. In Evernote and Notion, you can create new content fairly easily at first too but after a while you spend more time organizing your notes into hierarchical structures that those apps enforce and less time actually writing.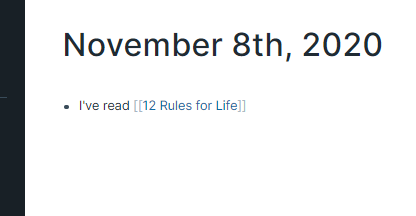 This is not a tutorial to Roam, by the way, because Roam doesn't need one. The only thing that you need to know to get started is that you can put any phrase in [[brackets]] and it automatically creates a page and links to it.
And this is how you create a link to another note in Notion: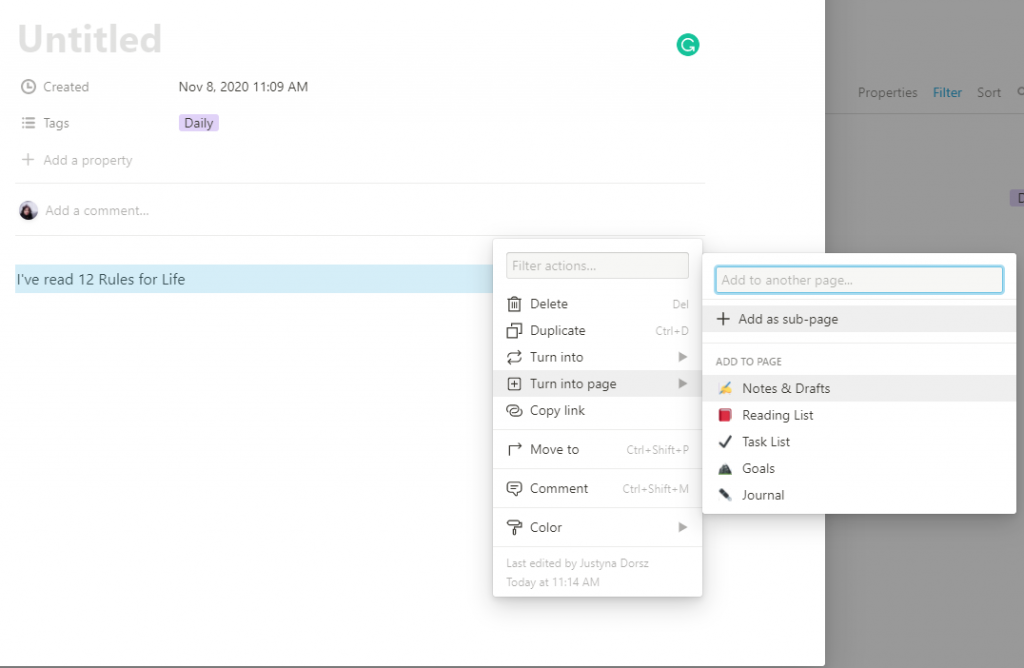 If you want to use Notion then don't even look in the direction of Roam —once you see how easy to use Roam is you, won't be able to switch to any other tool.
I like Roam so much that I recommend it to all my friends but it's a surprisingly tough sell, maybe because it's so different than what we are used to in note-taking apps.
I use Roam but there's also a completely free alternative to Roam – RemNote.