T-shirt designs are sort of like cartoons. Everything is more inspiring when said by animals.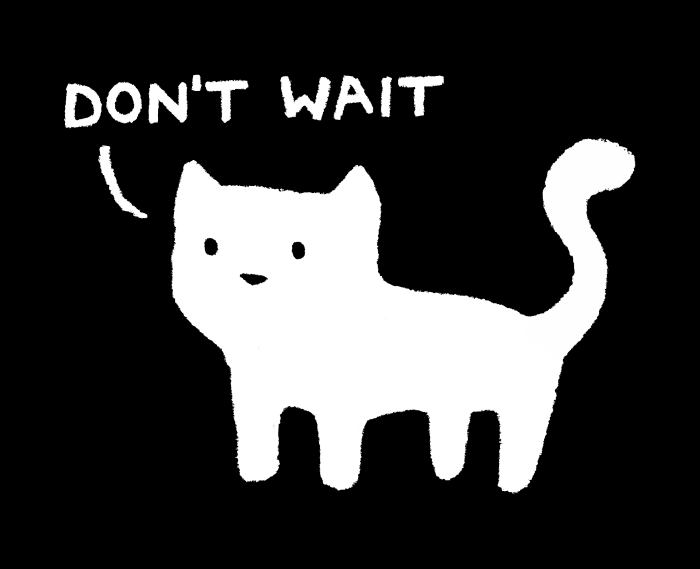 Before I created this blog I've read a lot of articles that tried to motivate me to — start now! I still procrastinated but I am glad I did finally start writing.
If you have a project that is on your to-do list, don't wait, act now.