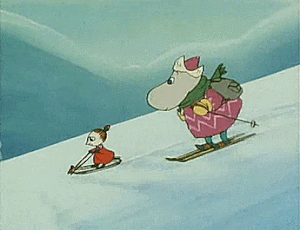 One of my favorite quotes ever is from Moomin Tv Series, and it's said by Little My.
When Mr. Brisk tells her that skiing is difficult, she says:
Everything's [easy] once I decide to do it.
When I encounter a problem and fear that I might give up, I tell myself that it only seems difficult but is actually easy — all I have to do is commit to it.