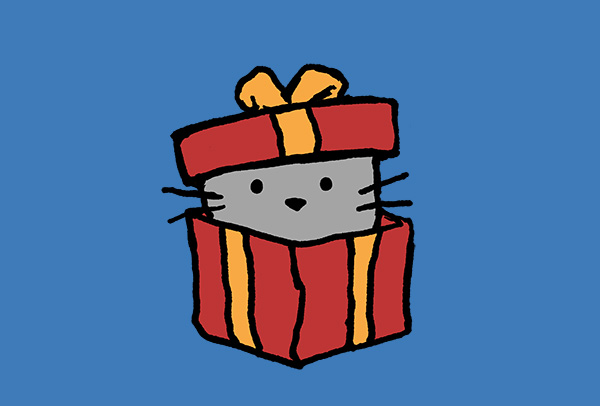 I drew a cat in a gift box, and it made me think that I could write a short note about gifts because I am asked about it sometimes. First, I think it's better to save money than buy gifts this year. Covid-19 is in no way over, and the worst is yet to come. But we all like giving gifts, so here are the two most important things that all designers and artists and creators will find useful.
PENS
The one thing that any designer that I know would like to get, even if they still have a supply on hand. You don't have to buy the exact kind, most designers will draw with whatever. Best buy black ones, here's a nice set.
SKETCHBOOKS
I prefer square ones, but artists often use the standard A5 size like this one. But again, it doesn't really matter all that much, any sketchbook will find its use.