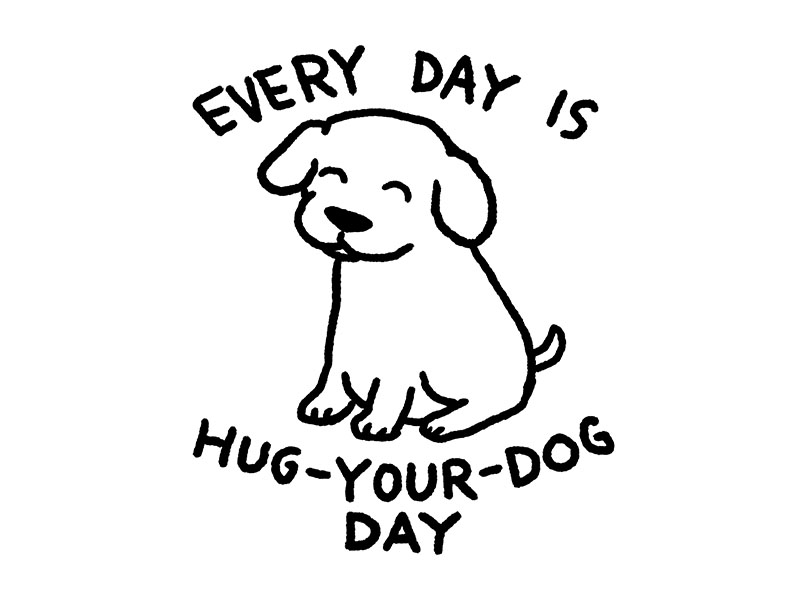 This text is not about dogs.
When I first started drawing things and selling them on t-shirts and such, I spent way too much time endlessly improving my complicated designs. And then after maybe a week of work I would have one finished design and I would submit it to various websites. And it would disappear, no one would like it, buy it, no one would pay any attention. Then I would repeat the whole process: make a design for days, obsessing over tiny details and colors, submit, and most often than not, get no response and no interest.
Even after being in this business for years, I still can't predict what people will like. That's why it's so important to not get too attached to any artwork, but keep making them, preferably fast, keep submitting, and some of those designs will get printed, often the ones you least expect.
Among my 10 most popular designs, 4 are designs that I thought no one would like. But I said to myself: "OK, you worked on it for hours, you might just as well publish it."
So remember — quantity trumps quality. Draw a lot and publish everything, you never know what will be popular.