My favorite book of all time is "Little, Big" by John Crowley. I bet you haven't heard of it. I have never met anyone who read it or even heard about it. And that's crazy! The book is so weird and unique and amazing that it should be as popular as, say, "Game of Thrones". Yet, no one knows about it. I blame the cover — look at this: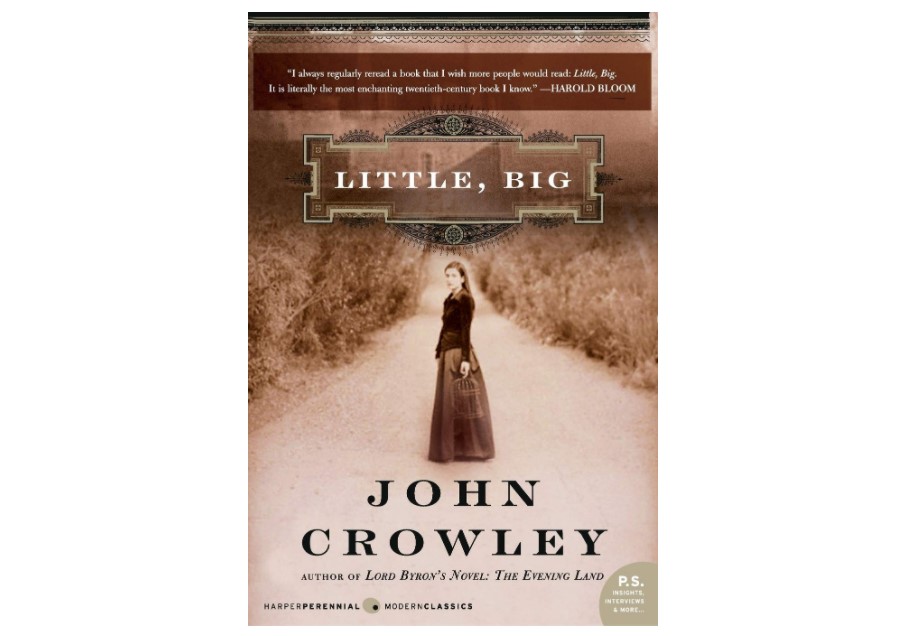 It's like the publisher doesn't want to sell the book. The cover brings to mind those Jane Austen's or Bronte's novels about a heroine living in the victorian era and trying to get married. It's completely not what this book is about. Though, it is a love story. In part.
The book's genre is, I think, magical realism. It can remind you about "One Hundred Years of Solitude" in places but it's very different.
On one hand, I want to recommend this book to everyone. It's a beautiful story, I loved it, it's a book like no other, I want more people to know about it. On the other hand, the story is strange and difficult. And then there's the ending — I think I still haven't processed what actually happened there. It makes me feel like I recommend something I don't understand.
Try it, read a chapter or two. I knew from the first chapter that I wanted to read the whole book.