Last day of the week for me is Sunday. But apparently for a lot of people Sunday is the first day of the week.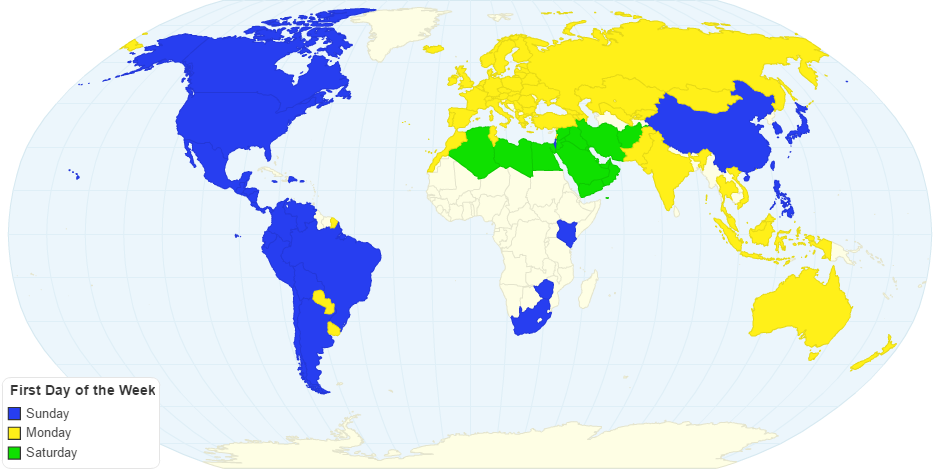 It's so strange to think of Sunday as the first day. I've tried it for a few minutes — I actively wanted to convince myself that Sunday, not Monday, is the first day. But it doesn't work. It must be so ingrained that thinking to oneself: "Today is the first day of the week" is not enough to change anything.
Weekly Review
My brother and I managed to make necessary changes to Summer Paws to be released on a new platform, we are awaiting approval. They might still find something that needs fixing, but for now, we are just waiting.
I cleaned the old apartment and moved some leftover things to my new apartment. That's all done now.
I wrote about my favorite book, which felt like sharing something personal.
Plan for Next Week
I made an online store for my mom last week. This week, the priority is to add all the listings, photos, descriptions, etc.
I haven't made any new designs this past week, so this week I am going to make at least two.
The walls in my apartment have nails driven into them. I will paint something to hang there.