I write a lot about my successful designs. I mentioned my most popular design a few times, and other designs that earned me a lot of money. It might seem that whatever I draw sells well and brings me regular income, but that's not the case. Far from it. A lot of my designs don't earn even a few dollars. There are about 30 designs that so far haven't earned anything.
This is a design that earned me just $10 so far: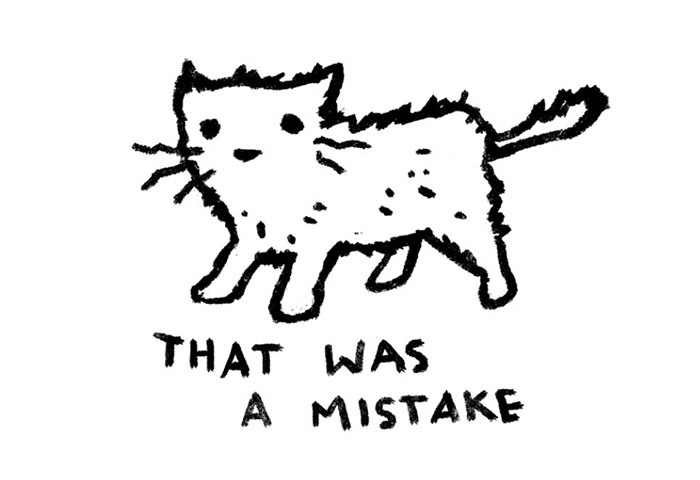 It was supposed to be a cat that did something silly like chased a raccoon or stayed up all night at a party when they had work in the morning.
Yet, apparently, people don't find it funny or cute, or maybe they just don't like it. I don't know. I never know anything. I just keep drawing. And sometimes a design gets popular, and I earn money.