A few years ago I made a creepy design for a contest. Here, below, is a dog which was part of the design: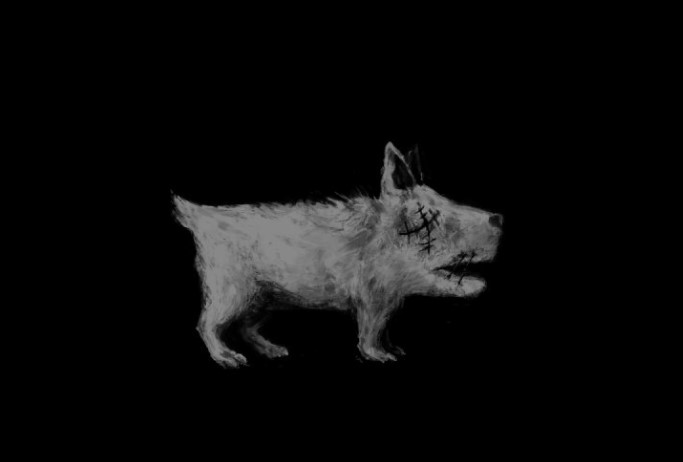 I ordered a t-shirt with it and gave it to my brother. His wife said that this is my worst design 😀
Anyway, it didn't win the contest and I haven't published this design in any of my stores. As you know, my Threadless shop is a mess, it contains a bit of everything: lots of cats, dogs, other animals, and also space and nature and flower designs. But most of the designs are either cute or funny. A weird dog really wouldn't fit.
I am thinking of opening a separate store for strange, scary designs. Everyone says that you should find your niche. It's good if a store is thematically consistent so that customers know what they can expect. This will be a small store, I just need a name.