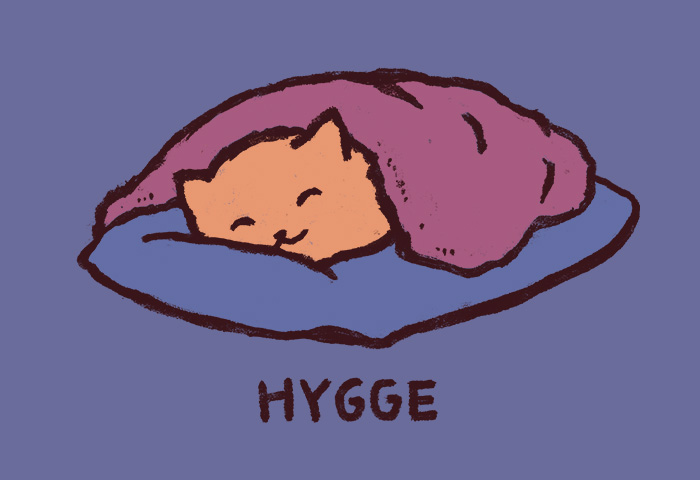 Hygge means enjoying the present, being cozy and comfortable. If you google it, you will see lots of photos of people snuggled in blankets with a cup of hot beverage nearby.
Hygge is a Danish and Norwegian word for a mood of coziness and comfortable conviviality with feelings of wellness and contentment.

–Wikipedia
My mom heard about it on the radio recently and told me about it. I hadn't known the word before that.
I don't know about you, but for me sitting comfortably and being cozy, and not doing anything, isn't relaxing. I always feel there's something I should be doing, and wasting time just makes me anxious.