Now that I have an assistant, I even have some free time.
Over the weekend I played Grounded with my brother. It's the first game we played in months. We used to play a lot of Factorio and Borderlands, but we haven't played those since January.
Grounded is a game where you play as a very shrunken teenager. Do you remember the movie, "Honey, I shrunk the kids"? It's very much about that.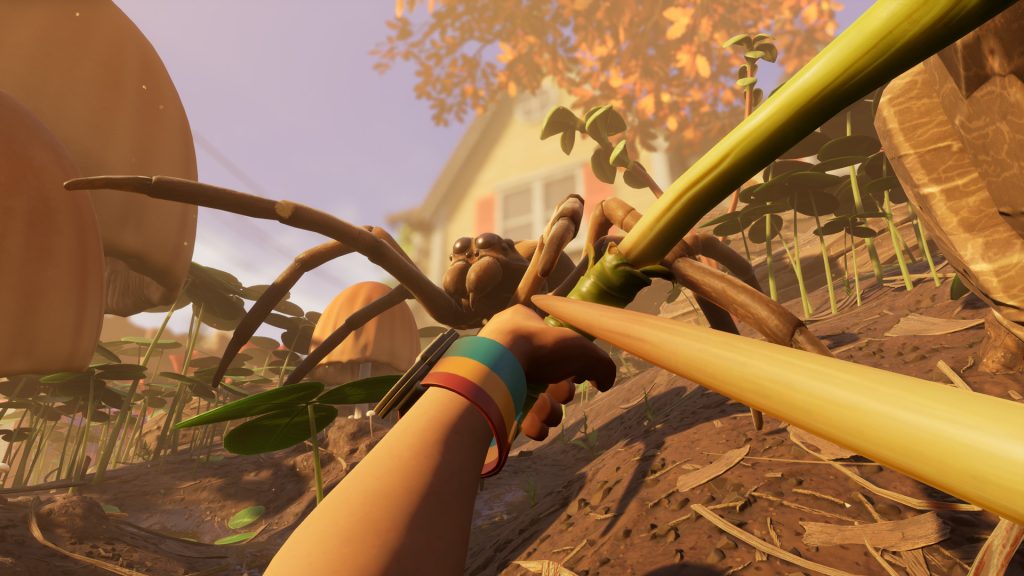 At first, we were running around trying not to get eaten by ants and spiders and failing every other minute. Soon, we got bored with that. And instead decided to build a stairway, as high as possible.
We could see the entire garden from above.
The game started glitching: stairway was disappearing and reappearing; we were seeing each other in different places than we were really occupying. We built the stairway so high that we could see far away, even beyond the fence. There's nothing there.
Those far away building are floating in air. There is no ground there because the developers didn't expect anyone to travel there. They will probably limit how high you can build in future versions.
It was fun for a few hours, particularly because we could play together. If I were to play on my own, I would have gotten bored sooner. The game seems unfinished, fighting was unsatisfying, and resources gathering felt clunky. Oh, and the game crashed two times. It's still in Early Access though, so they will probably fix most of those issues.