I made a lot of designs, and sometimes I hesitated before publishing some of them. I never know how something is going to be received. Sometimes I think, "no one is going to buy it, what's the point". But by now, I also know that it's impossible to predict how well a design is going to sell.
Take this Space design as an example: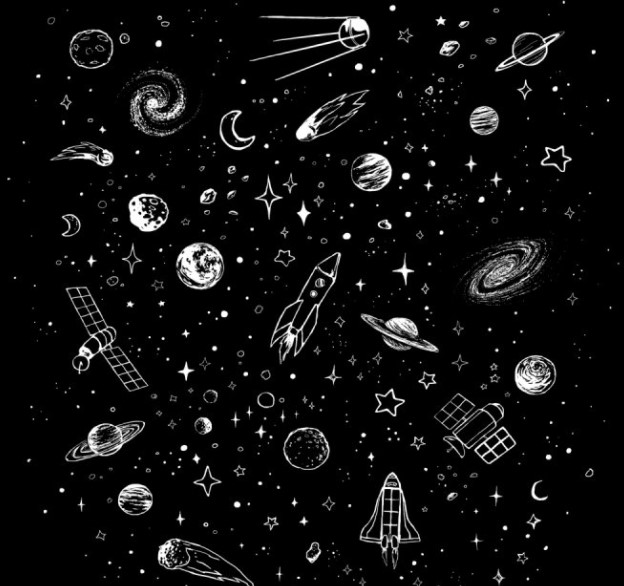 I think I first submitted it to my Threadless store, where I sent most of my designs. It wasn't very popular. But I knew that sometimes different websites have different audiences — what might sell well on Threadless might not sell on, say, TeePublic or Redbubble, and vice versa. So I added this design to my Redbubble store. And it has been selling very well there. It's my most popular design on Redbubble, and I often get messages from customers when they buy it. Here are some of them:
This is going in my husband's space-themed reading nook for his birthday. Wonderful job guys!
Thank you. My future space travel buddy will love this 😉
Perfect for my next astronomy courses.
Love the simplistic design!!
Absolutely love this design, can't wait to receive my phone case – thank you for your creativity!
Those are all comments from people who loved the design. And there are many more. Whenever I read the messages I am always surprised — they not only liked my art enough to buy it but they also took the time to write to me! Just imagine — had I listened to my inner voice telling me not to publish it, those people would not have an opportunity to see the design and get something they liked so much. They sometimes even thank me for creating the design, when it should be me thanking them for supporting me.
We artist notoriusly doubt ourselves. This is maybe the most accurate visualization of all this: