Tomorrow is Black Friday and after that the best 3 weeks for all the artists who sell their art online.
Everyone shops for gifts and so artists make the majority of their income in November and December.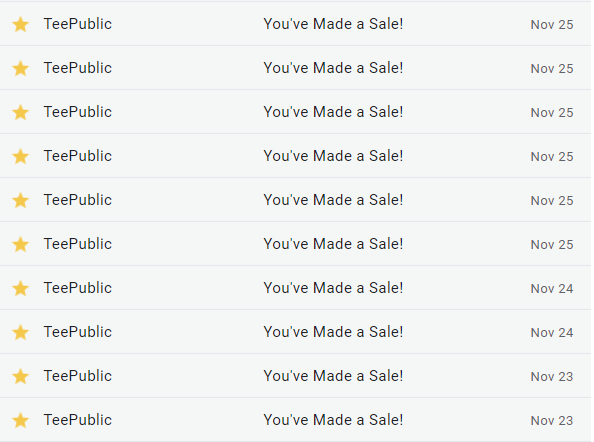 Conversely, January and February are very slow months and I earn very little in those months. Good thing that all the income you can earn before Christmas more than makes up for it.
You need to take advantage of this busy time.
If you haven't yet, then you definitely should open your store. I recommend:
Threadless – which is my favorite one, and
TeePublic – which has the easiest and fastest system for uploading artwork.
You can also publish your art in a few other places. Wherever you submit your designs remember to add tags!
Usually, when you open your store you have to wait for weeks or even months for your first sale. Internet is full of people who complain that they get no sales and then they get discouraged and close their shops. But if you open your store now and upload even just a few designs, you have an amazing opportunity to make your first sale in the next few days.