I've been writing this blog for the past 6 weeks. Sometimes I have my own images to add to my blog posts. When I don't, I browse Unsplash to find something that matches the topic.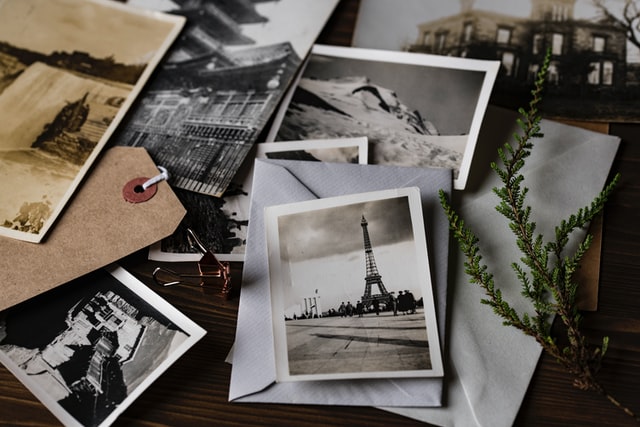 I am amazed that Unsplash exists, with so many beautiful photos, and you can use them for free, even commercially. You don't even have to give attribution.
But you could.
When I use any of those photos, I always add a caption below the photo to credit the photographer. I don't even have to write the attribution myself. Every time you download a photo, you get a little pop up where you can simply click on a button to copy the credits.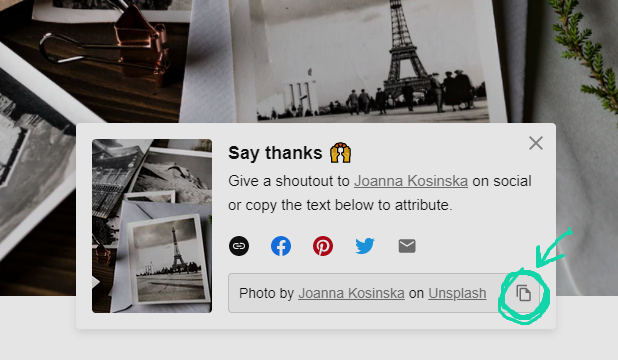 I browsed Unsplash so much that I now recognize a lot of those photos on blogs that I read. I notice that many bloggers don't credit the photographers. Sure, they don't have to. But don't they remember that photographers are the same people as we are?
Bloggers, artists, photographers — we want the same things. We are all trying to find clients or reach an audience. We can help each other by simply adding an attribution whenever we show someone else's work.
It doesn't cost anything and can help another creator a lot.