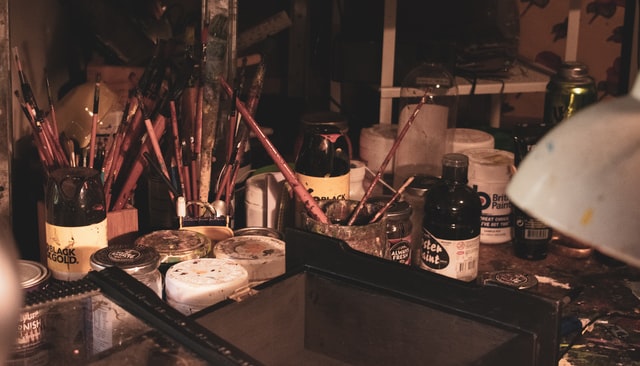 I watched Brandon Sanderson's keynote speech "Ten Things I Wish I'd Known as a Teen Author" and one thing stuck with me. When he was young people discouraged him from becoming a writer, they thought he would be unemployed. They told him that it was a one in a million chance.
It's the same with artists!
When I was a kid my grandma told me that I should become a teacher because it's' a safe profession. No one took drawing seriously and people told me it was a waste of time. Maybe because in their mind they have this picture of a lonely artist making one painting after another and then trying to sell them on the street, and failing, and then dying poor and unknown.
It's so at odds with what it's really like to be an artist.
There are now hundreds of opportunities. Sure you can paint oil paintings, but artists are also sought after to illustrate books, design covers, work on video games and movies, make fabric patterns, design art for clothes, household items, tattoos, posters, greeting cards, and hundreds of other things.
Brandon wished someone had told him that being a writer was a viable job choice. I wish I had found out sooner that being an artist is a completely fine job. Only by, sort of, an accident, I found out you can earn money by drawing things and printing them on t-shirts.
Will this post be useful to anyone? Maybe an aspiring artist reads this and it will be a counterpoint to the people in their life insisting that they choose a safer job.