This is Sangie, and she's wearing my "Overthinking and also hungry".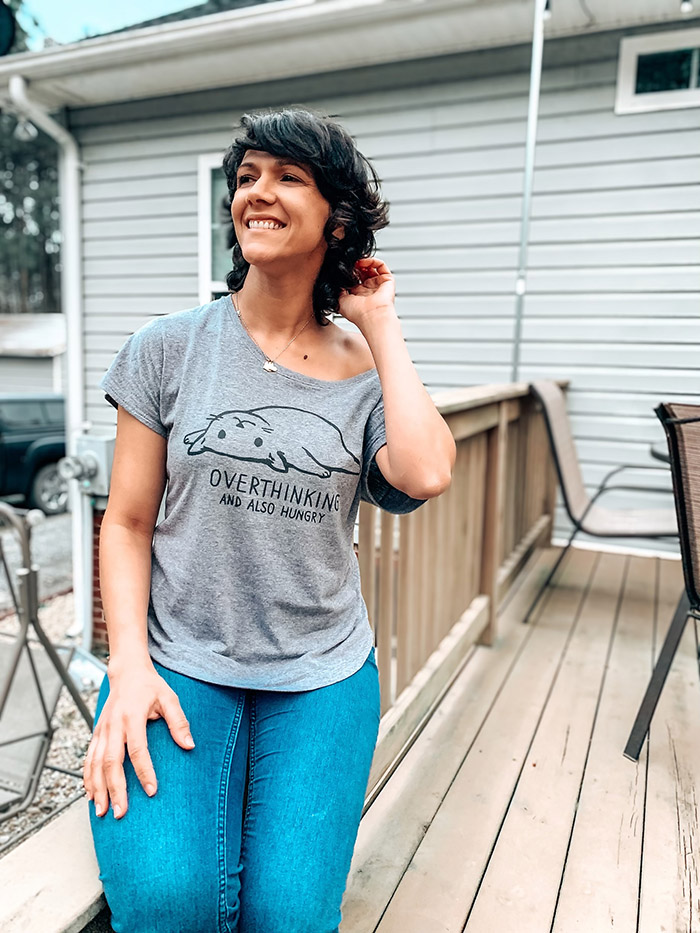 She posted another photo of this shirt on her Instagram and wrote about losing hair. It's scary how many young people have cancer.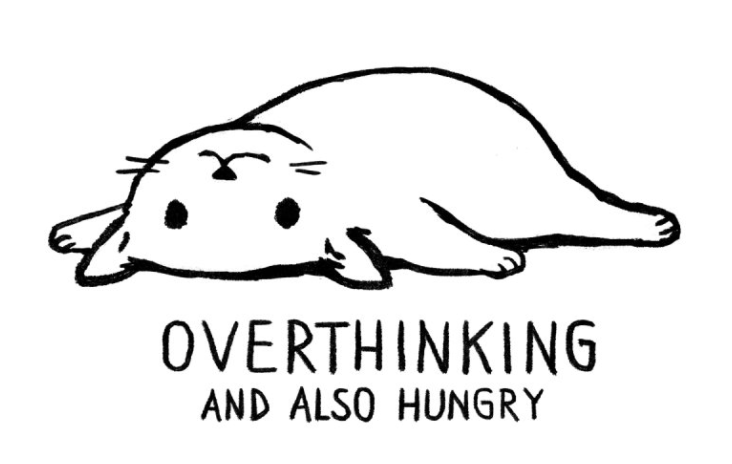 This design is part of my philosophical cat collection.
As a side note, I've never met a stranger wearing any of my designs. I wonder when it will happen.