I've been working on the garden area of our cat book and I wanted to show you how it's progressing.
Here is one of the first sketches: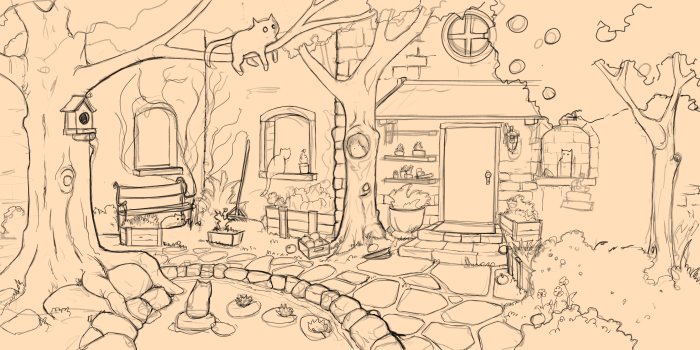 I am now adding details and more cats and basically looking for plant references online and drawing them. This is what I have so far: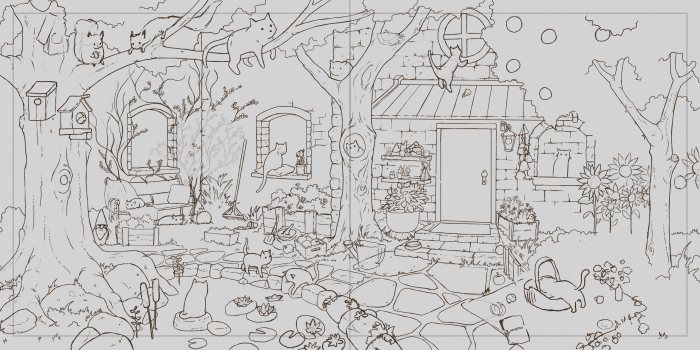 The right side of the image is too empty — I am going to work on that next.