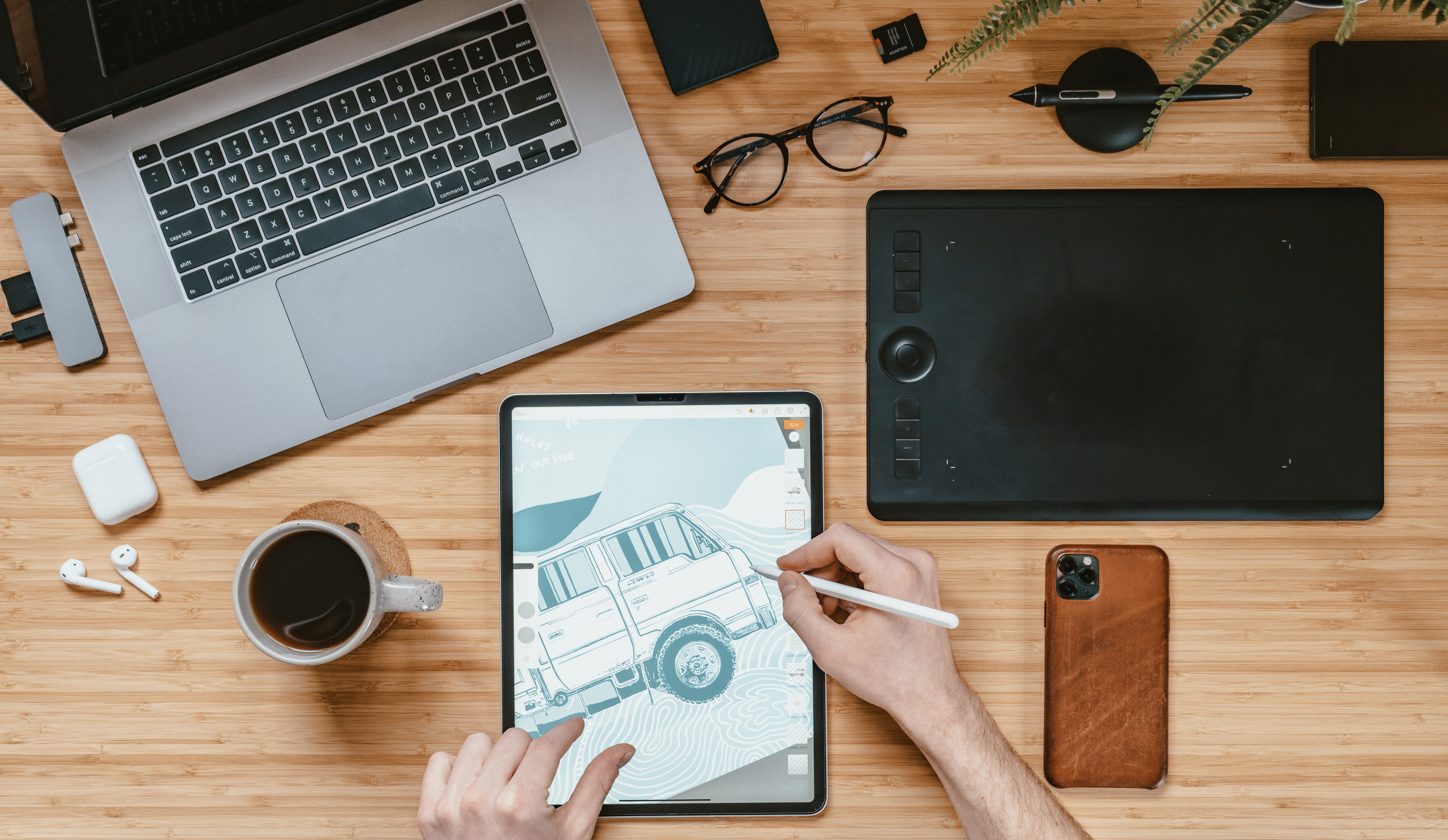 Two years ago I talked to a fellow designer. She told me that she opened her store on one of the websites where you can sell your art. If I remember correctly, it was Society6. But she stopped uploading her art there and I think she might have even closed her store. She said that she didn't get any sales and that she mostly earns her money by doing freelance work.
Which is all good — you definitely can earn your living like that. Designers are very needed now, it seems everyone has a project that they need designers for: to design websites, apps, marketing materials, infographics. The problem is that if you earn money for freelance work, you only earn when you work. So there's a limit to how much you can earn and it's defined by how much time you have for work.
You probably don't want to spend all your time working.
That's why it's so important to find other income sources. And one of them is earning passive income from your designs.
The easiest way to do that is to upload your designs to one of the websites that will sell your art and you won't have to spend any more time on that. You will simply get paid royalties every month.
In the beginning, my royalties were $2 or $3 a month. So I get it, it's easy to get discouraged and stop publishing your art. Or even to close your store as my friend did. I told her that a significant part of my income comes from Society6, TeePublic, Redbubble, Threadless, and convinced her to give it another try.
When you upload your designs to Society6 or anywhere else you might not get any sales at first. Just wait. And upload more art. If you keep at it, it's only a matter of time until you get your first sale.