If you sell your designs on Threadless you can get sales in one of two ways:
Organic sales from Threadless, e.g. Threadless promotes your designs in their Marketplace.
Sales in your own Artist Shop that you have to promote yourself.
I wrote about it before and Threadless made videos about it too.
But can you even get organic sales or do you have to promote your store and find customers yourself? I downloaded my sales report from Threadless and checked.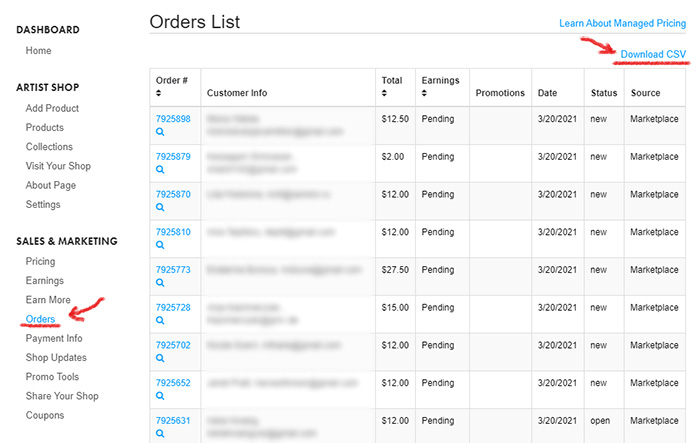 Turns out over 99% of my sales are organic! That means people who buy my designs come from Threadless, not from my poor marketing efforts.
This is great news if — like me — you don't have many followers on Twitter or Instagram, or if you are not good at marketing, or if you don't like doing all that promoting stuff and prefer to simply create new designs. It's still a good idea to promote your art on social media and slowly gain followers, but even if you don't do that, you can still get sales — same as me.