Our Mom gave my brother and me a magical scratch pad for Christmas. Actually, my brother got it, but we have both been taking turns to draw in it. It's a sketch pad that consists of black pages, and you draw in it by scratching off the black paint with a wooden pen. Underneath is a sort of silver holographic background, so wherever you scratch off the black paint, the silver shines through.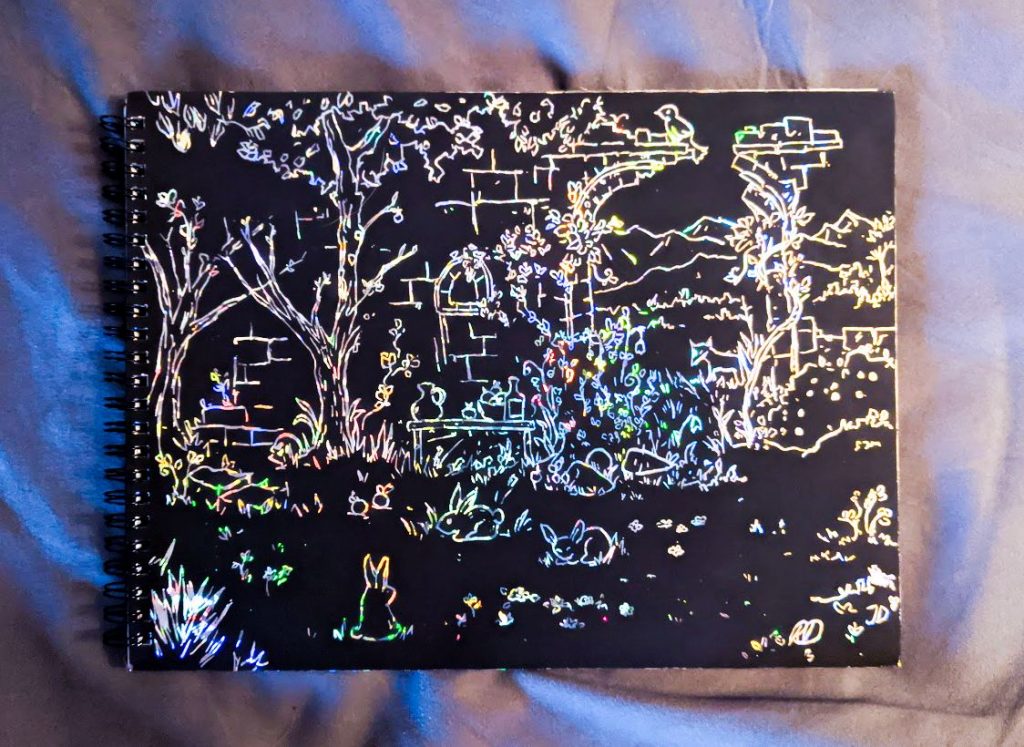 I drew the first piece of wall with vines, and my brother added more wall, I added a window, he added the table and the jug, I added a bowl of apples, he added a rabbit, and so on, until we made a complete painting.
It's a perfect gift for artists, we had so much fun! We will make another drawing tonight.
You can get a scratch pad for your favorite artist here.