Courses on ArtStation used to be paid, but now, till the end of the year, they are free.
A lot of the courses are related to 3D modeling, which is not that interesting to me. But there are over 60 courses in the 2D section and I've been checking them out.
I've already watched "Character Illustration in Procreate" — it's a short tutorial on painting a cozy scene, the colors are lovely:
And now I am watching "Illuminating a 2D Illustration in Procreate":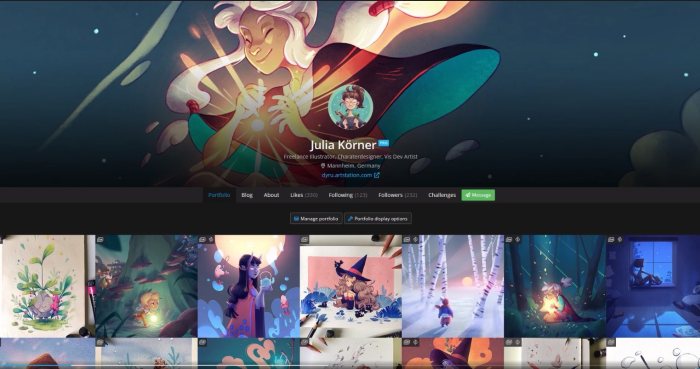 Speaking of free resources, check out Sinix Design on YouTube. There are hundreds of videos teaching how to sketch, how to paint, explaining colors, values, anatomy, etc. My favorite videos are paintovers — he takes someone else's drawing and improves it. Can't recommend this channel enough.