My design "Act Now" has just been added to the Threadless catalog.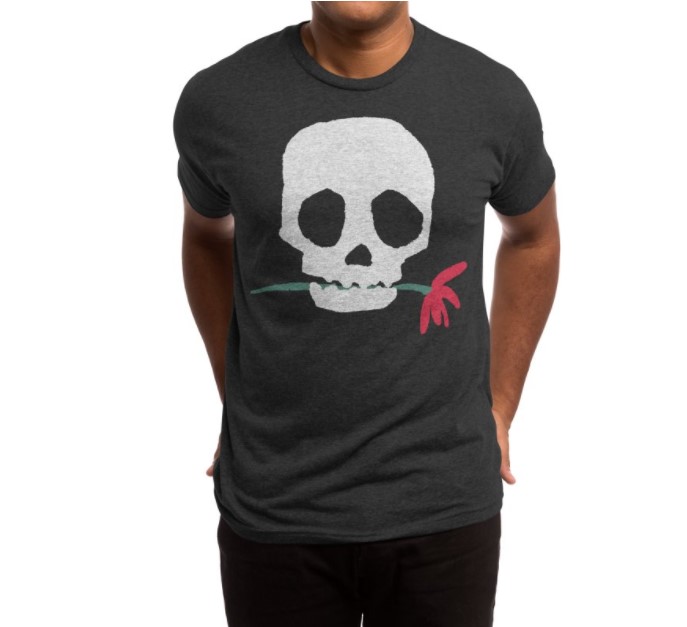 There's a story behind the design. I was in a grocery store and behind me there were two guys buying beer.
Guy 1: So how's that postwoman of yours?
Guy 2: …
Guy 1: Have you talked to her?
Guy 2: I didn't dare … I won't ever dare.
I was thinking about it when drawing the skull. We are all going to die, we have less time than we think. I added the flower — a symbol of romance — to say: if you hesitate, if you don't act on your feelings, you will die alone.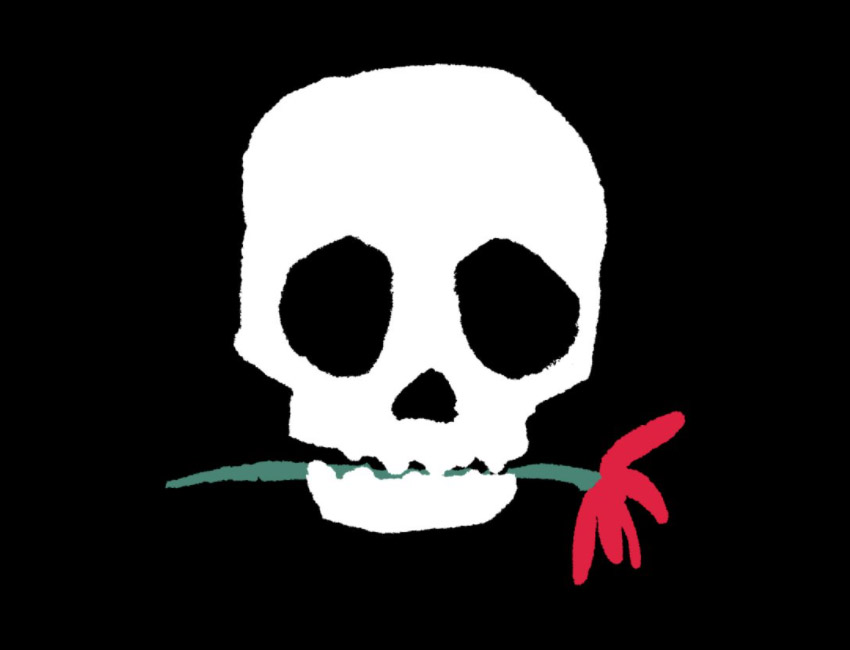 "Act now" is in the Threadless catalog. Check it out here if you want. Wear it as a reminder to be brave.