How skilled a designer do you have to be to make a drawing and sell it on a t-shirt?
Have a look at this ridiculous design that I made a few weeks ago: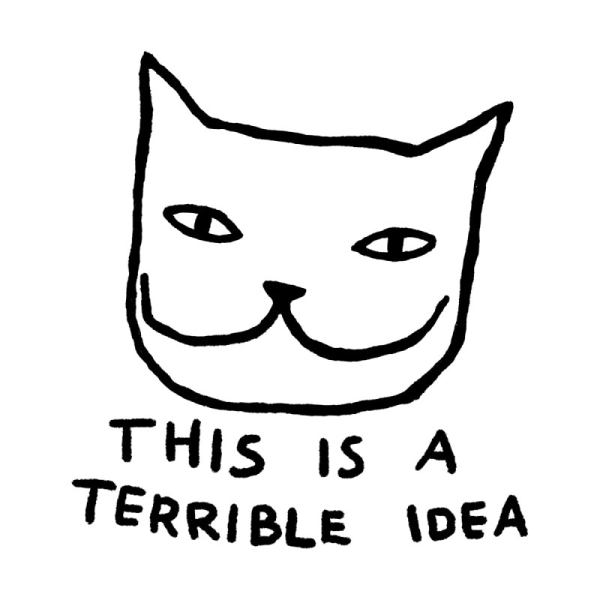 The idea is key. I thought about a sly cat and drew the simplest version that I could think of:
I used only one color.
The cat doesn't even have whiskers, but it's still clear that it's a cat.
Actually, it's not even the whole cat, just the head!
Now for the text — this is always the difficult part. I try to choose something that adds a story to the design. Here, the cat hears an idea and likes it very much, even though it's going to end up in trouble.