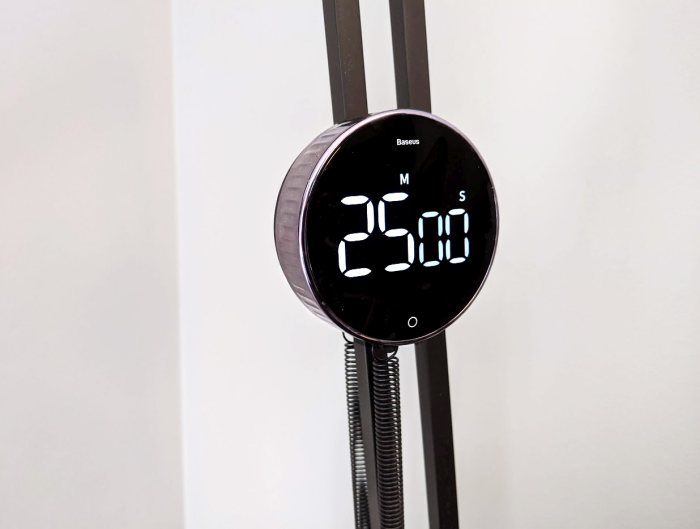 You've probably heard of The Pomodoro Technique. But for those who haven't: The Pomodoro Technique is a productivity method where you set a timer to 25 minutes and then focus on work for those 25 minutes, avoiding distractions.
I tried it a few times before, but my timer was just a browser extension that displayed the remaining time in the browser's toolbar. It was so small and subtle that for me that wasn't a sufficient reminder that I should be working. I gave up on the technique.
But a few days ago, I've read the recent post on the Raptitude blog. Raptitude is one of my favorite blogs, for example, here's an article about meditation that I enjoyed, and I think is a good summary of why meditation is so useful: Mindfulness is the Opposite of Neediness. Read also "Wise People Have Rules For Themselves".
Anyway, the latest post on Raptitude is about productivity, and one of the methods that are mentioned as useful is The Pomodoro Technique. I decided to give it a try one more time. But instead of using a browser extension with the timer, I bought a simple physical timer — you can see it in the photo above. The timer is attached to my microphone's arm, right next to my laptop's screen, so I see it all the time when I am working. I expect it will be a more effective reminder. I will report back the results after a week or two.